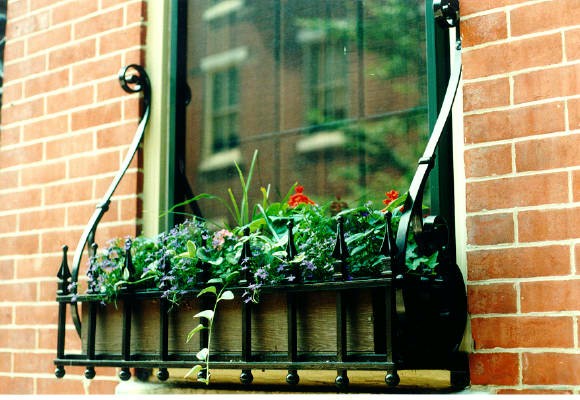 Click picture for our catalog page.
The decorative wrought iron flowerbox frames shown on this site are made by Drews Ironworks of Philadelphia. They serve as support for wooden and plastic liners or potted plants. Window boxes are used to create miniature gardens for flowers and herbs in otherwise unused spaces such as exterior walls, windowsills, and on deck rails. For apartment dwellers, most of our frames can be used on an interior ledge, tabletop, freestanding or any flat surface including rooftops. These custom window boxes can be powder coated for a maintenance free finish or left bare metal to age naturally. email drewsironworks@aol.com
Please click our catalog page for more information.